Contact the
DDC Board of Directors
NAJYRC Points of Interest
Click here for a list of the 2015 Region 9 NAJYRC Qualifying Competitions.

Click here for the 2015 NAJYRC Qualifying Criteria (preliminary).

Click here to view the Region 9 2015 NAJYRC Qualifying Brochure.
USEF Rule Book
DDC Lemonade Daze Show I & II
August 8th and August 9th , 2015
Henderson County Fairpark, Athens, Tx




Recognized by the United States Equestrian Federation as a Dressage Level 2 Competition




Qualifying Competition for the:

2015 Great American Insurance Group/USDF Regional Championships

2015 Southwest Dressage Championships

Henderson County Fairpark, Athens, Tx

Opening Date: June 8, 2015
Closing Date: July 20, 2015

---

Show Manager:

July 25, 2015:

Licensee No. 924
USEF/USDF Competition No. 320693

SWDC No.13074A

July 26, 2015:

Licensee No. 924
USEF/USDF Competition No. 320687

SWDC No. 13074B

Judges:

Paula Lacy (S)
Fran Dearling-Kehr (S)

Show Secretary:

Michelann Tachibana

Technical Delegate:

Bob Cooper

Prize List:

Entry Form:

Rider Entry Acknowledgement:

Class Schedule:

Barn Stall Chart:




Show Photos:

Show Results:


*The DDC is adding Materiale classes to the Lemonade Daze Show I & II. Materiale fillies/mares class # 700 for show I and class #701 for show II. And Materiale colts/geldings/stallions class # 750 for show I and class # 751 for show II. If you have already send in an entry you can add this class with no change or incomplete fees.

For those who are unfamiliar with the Materiale classes, horses entered in a Materiale class will be ridden in a group and judged on movement, potential as a dressage horse, and an overall general impression. Movement, walk, trot, and canter, should demonstrate purity and quality, and correctness. Movement at trot and canter should be big, light, and springy. Materiale classes may be offered in the following categories: Three-year old Fillies, Three-year old Colts and Geldings, Four and Five-year old Mares, and Four and Five-year old Stallions and Geldings. Classes for fillies and mares may not be combined with classes for colts, geldings, or stallions. (USEF DR 133.1) Horses must be at least 36 months of age to participate in Materiale Classes. For competition purposes, the age of a horse is considered to be one-year old on the first day of January following the actual date of foaling. For additional information visit www.usdf.org
DDC's Facebook Page
2014 DDC Rated Show Results
2014 DDC Schooling Show Results
Volunteer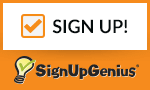 Advertising
RATED SHOWS
ATTENTION
To save time and paper, use this link to print ONE sheet with USEF and USDF cards for rider/owner/horse/trainer:
http://www.eqverification.org/
Be sure to include a copy of the trainer USEF card if it is different from the rider and owner. Every entry must have a trainer listed with a signature. It is the person responsible for the care and custody of the horse while at the show.
Advertising
Advertising