Dallas Dressage Club
70% Club Award
1. You must be a member of DDC in good standing at the time the test is ridden and scores are recorded.

2. Scores must be at a DDC Recognized or Schooling Show.

3. Scores will be accepted for Intro – Grand Prix, Freestyle, Jr/Yr Tests and Western Dressage Tests.

4. One pin will be awarded for each Horse/Rider Combination per year.
DDC Board
Contact the
DDC Board of Directors
Advertising
USEF Rule Book
News and Events

Be sure and download the May 2014 Newsletter!
The Show Is Now Closed To Entries

DDC 2015 Recognized Shows:

SPRING SHOWS I & II
May 9th - 10th, 2015
Judges:
Robin Brueckmann (S)
Carter Bass(S)
Kay Meredith (S)

$450 Total Prize Money For DDC Members

Henderson County Fairpark, Athens, Tx
August 8th - 9th, 2015
Judges:
Paula Lacy (S)
Fran Dearling-Kehr (S)

YELLOW ROSE
SHOWS I & II

Texas Rose Horse Park, Tyler, Tx
Oct 24th-25th, 2015
Judges:
Sandi Chohany(S)
Sandy Osborn (S)
David Schmutz (S)
Nutrena/USDF Adult Clinic is coming to Region 9 April 11-12, 2015
"Creating a Winning Partnership with Your Horse" hosted by the Houston Dressage Society, Kathy Connelly, and Betsy Steiner will take place at Windy Knoll Farm in Magnolia, TX, on April 11-12, 2015.

Rider applications are now being accepted. Interested in auditing instead? Check out the new group rates and plan ahead to save. Visit the USDF website for more information.
DDC's Facebook Page
2014 DDC Rated Show Results
2014 DDC Schooling Show Results
Volunteer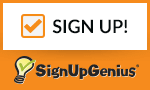 Showdatesusa.com
Oklahoma Shows
Valley Vet Club Program


Become a Dallas Dressage Rewards Member
With every purchase 5% of your puchase goes to DDC! This helps towards the purchase of Awards and Ribbons for DDC Shows.