Dallas Dressage Club
70% Club Award
1. You must be a member of DDC in good standing at the time the test is ridden and scores are recorded.

2. Scores must be at a DDC Recognized or Schooling Show.

3. Scores will be accepted for Intro – Grand Prix, Freestyle, Jr/Yr Tests and Western Dressage Tests.

4. One pin will be awarded for each Horse/Rider Combination per year.
DDC Board
Contact the
DDC Board of Directors
Advertising
USEF Rule Book
News and Events

Be sure and download the January, 2014 Newsletter!
Come for an evening of fun and laughter with your fellow DDC members as we honor those who have excelled in the sport and enjoy the panoramic view from the exclusive La Cima Club, twenty-six floors above The Towers at William Square in Las Colinas.

Your confirmed reservation must be received no later than
January 19th, 2015 in order to attend this exclusive event.

Cost is $65.00 per person if reserved prior to January 10th 2015,
otherwise $75.00 per person if reserved after January 10th, 2015.

YOUR RESERVATION CAN BE CONFIRMED EITHER:

1. ONLINE: Paypal via credit card or with your pay pal account (if you don't have a pay pal account you can create one in just a few simple steps) and sending payment to: treasurer@dallasdressage.org. Please include seating preferences in the "memo" section. OR

2. Mail a check payable to: Dallas Dressage Club to: Pauline Jaroszewicz, 3235 Summerfield Drive, Grapevine, TX 76051 When mailing your check please include a note with your seating preferences.


SlideShow & Silent Auction
Don't forget to send pictures for the award banquet slide show to secretary@dallasdressage.org
Looking for silent auction items for the banquet!! Prizes to the barn and the individual who donate the most popular donated silent auction items!
Make time for Continuing Education - January 10 - 11, 2015
Austin Dressage Unlimited is hosting its 6th annual Continuing Education in Dressage Judging Program, "Improving Your Judging Eye and Showing Skills"Featuring FEI 5* Judge Wim Ernes, on January 10-11.

Geared towards Judges, L Graduates, candidates and those enrolled in L programs, it is also open to auditors. For more information contact organizer Carol Schmickrath or register online.
Attention Youth Riders
deadline 12/19/2014
The Platinum Performance/USDF Region 9 Jr/YR Clinic featuring George Williams, with funding support provided by The Dressage Foundation, will be held January 31- February 1, 2015 at North Texas Equestrian Center in Wylie, TX.

USDF is currently seeking riders ages 14-21, and ages 12-14 on FEI ponies, to participate in the clinic. Applications to ride are being accepted through December 19, 2014.

Click HERE for more information, or to apply to ride in the clinic. Auditors of all ages are welcome, and pre-registration can be completed online HERE! Contact the USDF office for more information.
Nutrena/USDF Adult Clinic is coming to Region 9 April 11-12, 2015
"Creating a Winning Partnership with Your Horse" hosted by the Houston Dressage Society, Kathy Connelly, and Betsy Steiner will take place at Windy Knoll Farm in Magnolia, TX, on April 11-12, 2015.

Rider applications are now being accepted. Interested in auditing instead? Check out the new group rates and plan ahead to save. Visit the USDF website for more information.
DDC's Facebook Page
DDC Schooling Show Results
Volunteer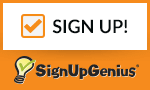 Showdatesusa.com
Oklahoma Shows
Valley Vet Club Program


Become a Dallas Dressage Rewards Member
With every purchase 5% of your puchase goes to DDC! This helps towards the purchase of Awards and Ribbons for DDC Shows.