Dallas Dressage Club
70% Club Award
1. You must be a member of DDC in good standing at the time the test is ridden and scores are recorded.

2. Scores must be at a DDC Recognized or Schooling Show.

3. Scores will be accepted for Intro – Grand Prix, Freestyle, Jr/Yr Tests and Western Dressage Tests.

4. One pin will be awarded for each Horse/Rider Combination per year.
DDC Board
Contact the
DDC Board of Directors
Advertising
USEF Rule Book
News and Events

Be sure and download the October, 2014 Newsletter!
DDC Yellow Rose Show I & II
September 13th and 14th, 2014
Prize List
Las Colinas Equestrian Center Opening Date: July 20, 2014 - Closing Date: August 28, 2014


b>
600 East Royal Lane, Irving, TX 75039
Terri Cage Photography will be at the show!



General Membership Meeting
There will be a general membership meeting Saturday September 13th at the conclusion of the show at Las Colinas. Officer elections will be held at this meeting. The following positions are up for election: President, Vice President, Recording Secretary and Membership Officer. Nominations for these positions must be sent to Doreen Simonsen at: treasurer@dallasdressage.org
The DDC will be hosting the USDF Region 9 meeting in August of 2015. We will be forming a committee at this meeting, that will be in charge of putting together this event. We will be looking for DDC members who are interested in serving on this committee.
DDC's Facebook Page
DDC Schooling Show Results
Volunteer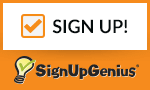 Showdatesusa.com
Oklahoma Shows
Valley Vet Club Program


Become a Dallas Dressage Rewards Member
With every purchase 5% of your puchase goes to DDC! This helps towards the purchase of Awards and Ribbons for DDC Shows.