Dallas Dressage Club
70% Club Award
1. You must be a member of DDC in good standing at the time the test is ridden and scores are recorded.

2. Scores must be at a DDC Recognized or Schooling Show.

3. Scores will be accepted for Intro – Grand Prix, Freestyle, Jr/Yr Tests and Western Dressage Tests.

4. One pin will be awarded for each Horse/Rider Combination per year.
DDC Board
Contact the
DDC Board of Directors
Advertising
USEF Rule Book
News and Events

Be sure and download the December, 2014 Newsletter!
Schooling Show December 6th, 2014
Las Colinas Equestrian Center, Irving, Texas
Judge: Lisa Avila, (L)
Riders Remember December 10, 2014!


ATTENTION: SCORES FOR END OF THE YEAR AWARDS ARE DUE DECEMBER 10TH, 2014 In order to be eligible for end of the year awards at the DDC banquet on January 24th, 2014 you must submit your scores and proof of 4 hours of volunteer service to Michele Miles at: 5080 Bridge Creek Dr., Plano, TX 75093. Or simply click this link and email to: awards@dallasdressage.org.
Tees Shirt Design Contest - Due December 31st
Time for the Volunteer T-shirt design contest! It's very simple!

Create a new design for the 2015 Volunteer t-shirt and if you are the winner your design will be on the new t-shirts and you will win one dinner reservation to our annual award banquet on January 24th, 2015.

Specifications:
front design only
2 colors only
must contain the words "Volunteer" and "Dallas Dressage Club
Please submit your design by December 31st, 2014 to DDC board secretary Janet Mitchell: secretary@dallasdressage.org
Questions? Contact Janet Mitchell: secretary@dallasdressage.org
For sponsorship opportunities for the Volunteer t-shirts please contact Alecia Daniel: promotions@dallasdressage.org
Make time for Continuing Education - January 10 - 11, 2015
Austin Dressage Unlimited is hosting its 6th annual Continuing Education in Dressage Judging Program, "Improving Your Judging Eye and Showing Skills"Featuring FEI 5* Judge Wim Ernes, on January 10-11.

Geared towards Judges, L Graduates, candidates and those enrolled in L programs, it is also open to auditors. For more information contact organizer Carol Schmickrath or register online.
Attention Youth Riders
deadline 12/19/2014
The Platinum Performance/USDF Region 9 Jr/YR Clinic featuring George Williams, with funding support provided by The Dressage Foundation, will be held January 31- February 1, 2015 at North Texas Equestrian Center in Wylie, TX.

USDF is currently seeking riders ages 14-21, and ages 12-14 on FEI ponies, to participate in the clinic. Applications to ride are being accepted through December 19, 2014.

Click HERE for more information, or to apply to ride in the clinic. Auditors of all ages are welcome, and pre-registration can be completed online HERE! Contact the USDF office for more information.
Nutrena/USDF Adult Clinic is coming to Region 9 April 11-12, 2015
"Creating a Winning Partnership with Your Horse" hosted by the Houston Dressage Society, Kathy Connelly, and Betsy Steiner will take place at Windy Knoll Farm in Magnolia, TX, on April 11-12, 2015.

Rider applications are now being accepted. Interested in auditing instead? Check out the new group rates and plan ahead to save. Visit the USDF website for more information.
DDC's Facebook Page
DDC Schooling Show Results
Volunteer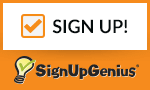 Showdatesusa.com
Oklahoma Shows
Valley Vet Club Program


Become a Dallas Dressage Rewards Member
With every purchase 5% of your puchase goes to DDC! This helps towards the purchase of Awards and Ribbons for DDC Shows.